Speed Gate Solutions
Rapid Automatic Access speed gates and barriers are designed to attractively blend into environments where security and rapid pedestrian access are needed without sacrificing building aesthetics.
Sometimes security needs to be subtle. Office buildings, museums, sports complexes, and other institutions that put a premium on image may want pedestrian traffic control to provide security while being visual background noise that doesn't intimidate or distract from the organization's primary image.
Rapid Automatic Access offers free quotes and consultations. One of our expert technicians will meet you at your site to assess your needs, your property, and to make recommendations and suggestions. We will then see the project through installation and always be on hand for maintenance and repairs.
Rapid Automatic Access stands behind its work and offers a lifetime guarantee. All of our parts and equipment are backed by a two-year warranty. We pride ourselves on quality equipment, parts, and craftsmanship. We are also committed to installing speed gates according to safety standards and making sure you understand maintenance requirements for the safety of visitors to your site.
Contact Rapid today with your questions about speed gates or to schedule your free consultation. We're ready to help you find the best solution for your needs.
Here's a peek at some of the attractive and compact speed gate solutions we can install for you:
---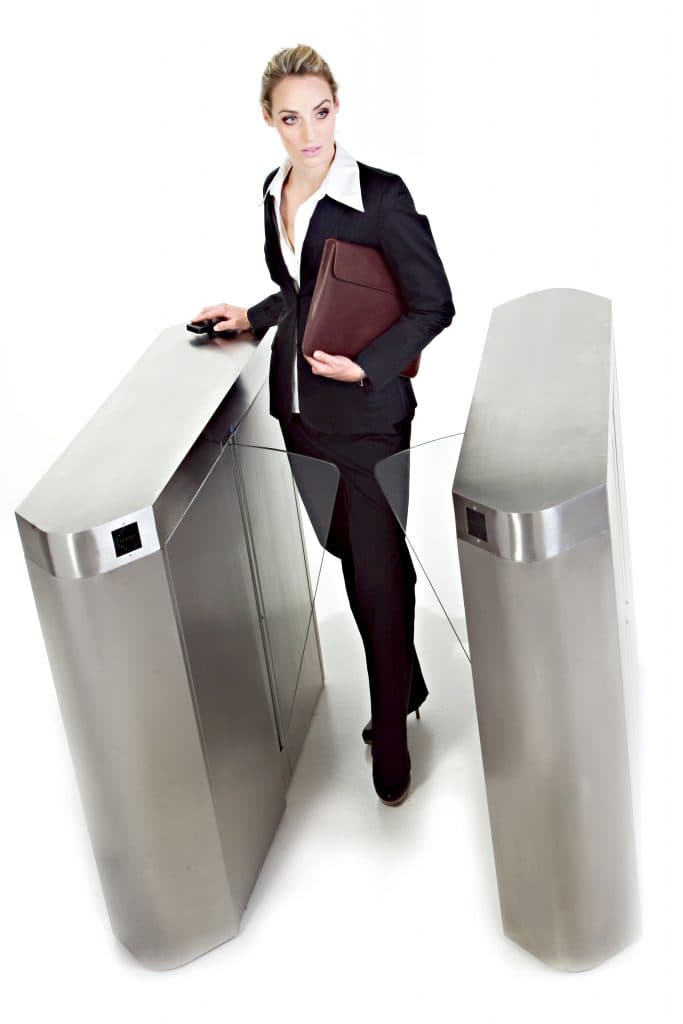 Retractable Standard High Speed Gate
Suitable for applications requiring ultra-high speed access and medium levels of security
Available lane sizes: Narrow lane (550mm), standard lane (650mm) and wide lane (900mm)
Sophisticated anti-tamper and anti-tailgate
Ultra-heavy-duty high speed motor drive and gearbox
Intelligent motor – tamper detection feedback
Built-in intelligent PLC controller
304 grade brushed stainless steel
Hand-made with expert welding and polishing
Recess with polycarbonate infill for concealed reader mounting (option)
LED lane status and direction indicator lights
8mm CNC toughened glass
Direct motor mount technology – removing any linkages and bearings which are prone to failure
---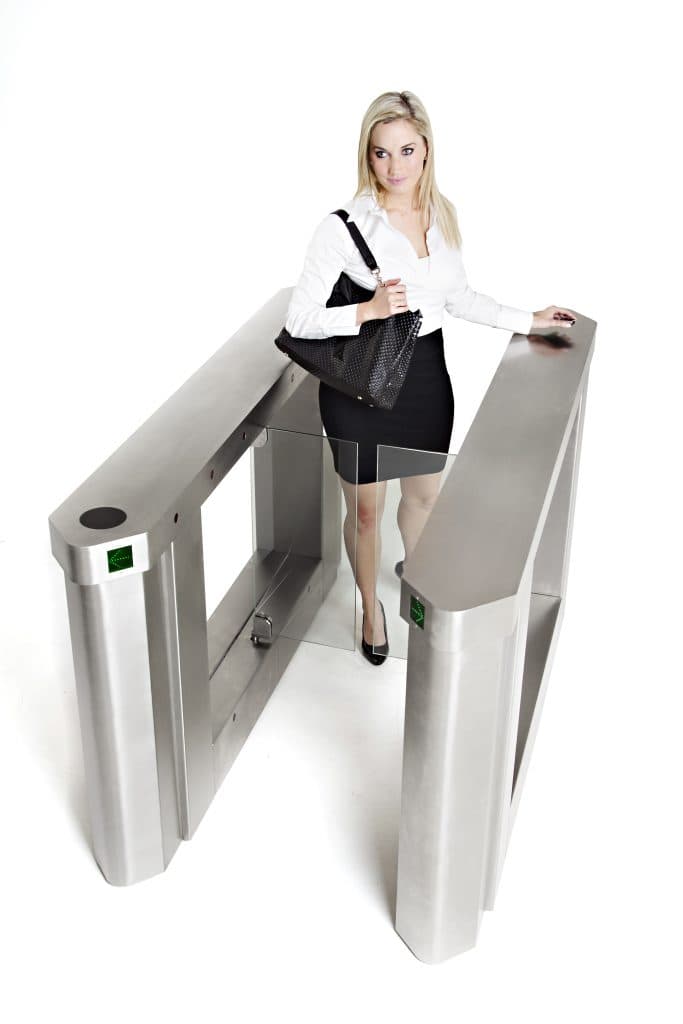 Swing Gate Ultra High Speed Gate
Suitable for applications requiring ultra-high speed access and medium levels of security
Available lane sizes: Narrow lane (550mm), standard lane (650mm) and wide lane (900mm)
Sophisticated anti-tamper and anti-tailgate
Ultra-heavy-duty high speed motor drive and gearbox
Intelligent motor – tamper detection feedback
Built-in intelligent PLC controller
304 grade brushed stainless steel
Hand-made with expert welding and polishing
Recess with polycarbonate infill for concealed reader mounting (option)
LED lane status and direction indicator lights
8mm CNC toughened glass
Direct motor mount technology – removing any linkages and bearings which are prone to failure
---
Retractable Ultra High Speed Gate
Suitable for applications requiring ultra-high speed access and medium levels of security
Available lane sizes: Narrow lane (550mm), standard lane (650mm) and wide lane (900mm)
Sophisticated anti-tamper and anti-tailgate
Ultra-heavy-duty high speed motor drive and gearbox
Intelligent motor – tamper detection feedback
Built-in intelligent PLC controller
304 grade brushed stainless steel
Hand-made with expert welding and polishing
Recess with polycarbonate infill for concealed reader mounting (option)
LED lane status and direction indicator lights
8mm CNC toughened glass
Direct motor mount technology – removing any linkages and bearings which are prone to failure
---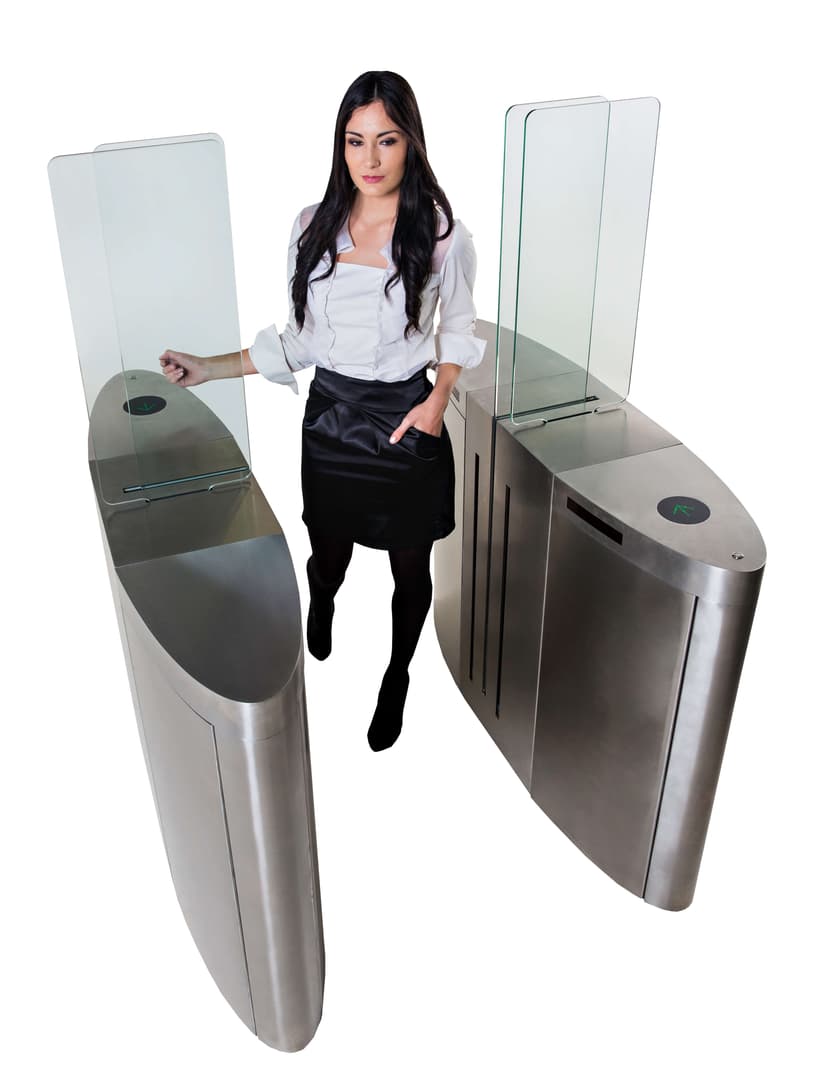 Full Height High Speed Gate
Suitable for applications requiring high speed access and high levels of security
Available lane sizes: Narrow lane (550mm) and wide lane (900mm)
Glass available for 1 800mm and 1 400mm high configurations
Unlimited number of lane configurations
Optical safety sensor array
Sophisticated anti-tamper and anti-tailgate detection
ultra-heavy-duty high speed motor drive and gearbox
Built-in intelligent PLC controller
Motion detection sensor array – dynamic following of the pedestrian through the Speedgate Secure
Safety – a series of detectors are used to prevent closing when a person or object is in the closing envelope
304 grade brushed stainless steel
Recess with polycarbonate infill for concealed reader mounting (option)
LED lane status and direction indicator lights
10mm CNC toughened glass fixed panels
10mm CNC toughened glass fixed panels