NSW School Security Automatic Gates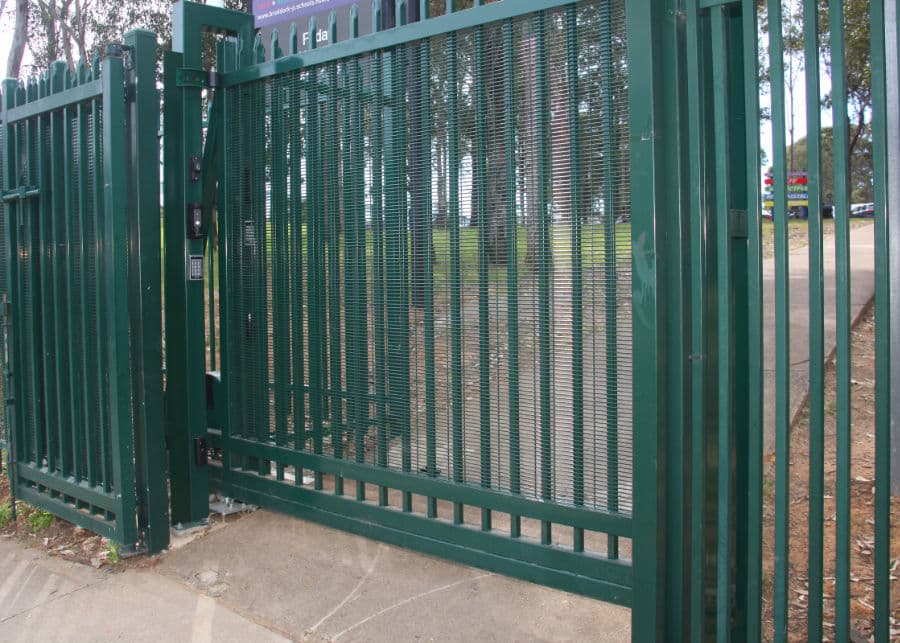 Automatic gates are becoming more and more popular in schools throughout NSW not only as a security feature but as a way to efficiently manage pedestrian and vehicle access to your school.
Installing school security automatic gates can be complex and challenging. Each school has it own set of challenges, limitations and safety issues that need to be considered when designing and installing an automatic gate system for your school to comply with the Department of Education's School Security Unit guidelines. Rapid Automatic Access is an approved service provider, pre-qualified security supplier from the NSW Government SCM 0256.
Gate safety recommendations to be considered when instating automatic gates in NSW schools:
Prior to installation, a thorough risk assessment should be undertaken
Safety mesh to prevent limbs from being caught when gates are opening and closing
Fencing off opening zones so that gates can not be opened to people
All automated gates and barriers can be fitted with different types of safety devices/features (these must be correctly positioned and sufficient to mitigate or eliminate the risks associated with automated gates)
Rapid Automatic Access recommends the use of photocells (or light curtains/laser scanners) and pressure edges photo electric safety sensor
Finger guards should be placed over gate hinges or gaps in gates to avoid fingers becoming trapped and a soft close feature should also be in operation to prevent further slamming or trapping of fingersHinges should feature tamperproof screws and bolts
All gates and barriers must undergo routine maintenance every six months (or more if the gate has exceptionally high usage) by a suitably qualified and competent installer
Relevant staff must be trained to understand how to place the gate into manual operation. Staff must be aware of, and have easy access to, the manual release keys
Rapid's School Security Gates