Pedestrian Access Control Systems
Rapid Automatic Access supply, install and repair a full range of pedestrian access control solutions for operation in both indoor and outdoor settings.
We offer automatic doors, turnstiles, speed gates and barriers, swing gates, and custom to effectively control pedestrian traffic in high-security environments, payment checkout or ticketing situations, and directing traffic for marketing purposes.
Our pedestrian access control systems are installed by highly skilled and trained professionals. All our work is backed by a lifetime warranty on all workmanship and a 24-month warranty on all equipment supplied and installed.
We secure you with our performance, expertise, innovative, and reliable solutions to make your life easier and secure.
Your pedestrian access can be designed in conjunction with other pedestrian access control programs such as keyless entry or card reader systems. Rapid Automatic Access consultants will help you build a plan that meets your security needs.
Call us today to ask any questions regarding pedestrian access or book your free on-site consultation and assessment.
---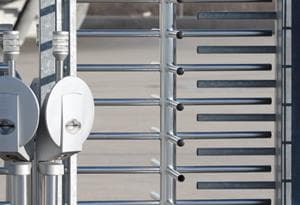 Full Height Turnstiles
Rapid Automatic Access full height turnstiles are designed for high security. Reaching 2 meters or more, they prevent the entire body from entry. Only one person can enter or exit at a time. The turnstile can be set up to operate in one direction or in both directions. The functionality of this type of access security system allows for unmanned entry stations while maintaining a high level of security and control.
These turnstiles are commonly installed for use in commercial and industrial sites that wish to monitor pedestrian traffic without the need for a manned station.
Learn more about our full height turnstile solutions.
---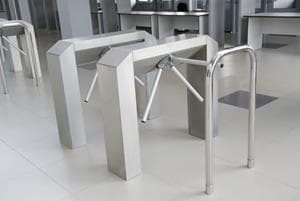 Waist & Half Height Turnstiles
Rapid Automatic Access offers a range of waist and half height turnstile systems, which are commonly installed to manage security and the traffic direction of large amounts of pedestrian traffic in offices, sporting complexes, gyms, supermarkets, and department stores.
Learn more about our half height turnstiles.
---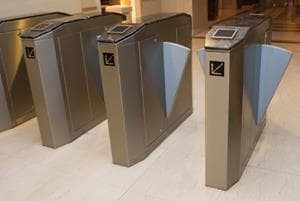 Speed Gates & Barriers
Rapid Automatic Access high speed gate designs are compact and look great to maintain high security, for use in applications where high volume pedestrian traffic requires rapid access whilst not affecting the aesthetics of the building. Commonly used in building foyers and sporting complexes.
Learn more about our speed gates.
---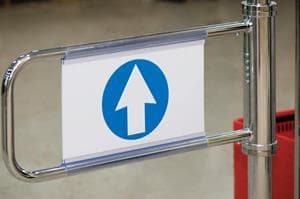 Swing Flat Barrier Gates and Supermarket Gates
Rapid Automatic Access offers a range of flat barrier swing gates for use in shopping centers, department stores, canteens, and other self-service stores to control the direction of traffic and guide people past the cash register, limiting the chance of theft.
Flat barriers are an alternative to turnstiles when easier access is needed while maintaining security and traffic control as in the case of wheelchairs.
Rapid Automatic Access swing gates are controlled by a microwave radar fitted underneath the black dome on the top of the gate post. The timing of the gate's open state can be adjusted from 1-6 seconds.
---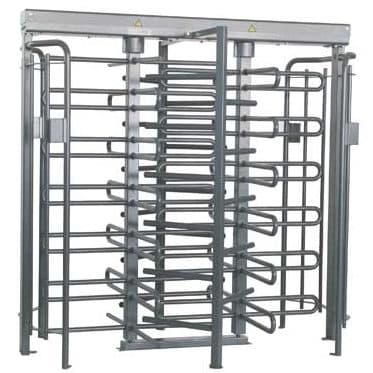 Custom Solution
Rapid Automatic Access offers a fully customised solution for your site. There is no need to settle for a vehicle access gate that does not suit the size or style of your requirements for your property. Whether you need a custom gate built to size or an automatic gate or custom fence, we can help you.
Learn more about our custom vehicle pedestrian solutions.