Cantilever Gates
Are you looking for a vehicle access solution that offers a high level of security, ease of controlled access, an attractive profile, and that works smoothly?
Cantilever gates are a great choice. They offer all of the benefits of a track sliding gate in situations where a track might otherwise become blocked by debris or other conditions that would interfere with operation.
Rapid Automatic Access stocks a range of cantilever gates systems that are commonly installed to maintain high security in trafficable areas to prevent unauthorised access to commercial and industrial sites. The cantilever system does not require the track to be installed on the ground. A cantilevered gate offers fast duty cycle for fast access.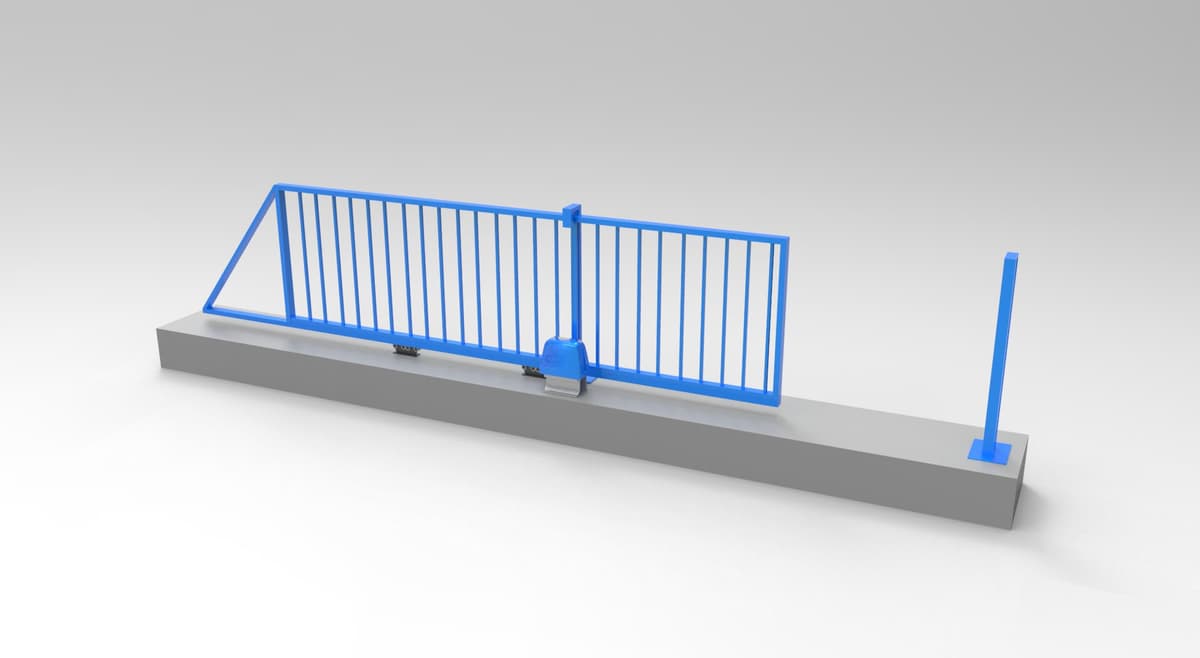 Cantilevered gates come in a range of styles from heavy duty utilitarian gates to ornamental designs that enhance landscapes while securing the property.
Gate widths are typically as wide as 9 meters for a single gate and twice that for a double gate. The property has to have adequate room to accommodate a double cantilever gate. They are the option of choice for areas that experience foul weather or a high degree of dirt and debris.
Cantilevered gates work on wheeled tracks that pull the gate in rather than roll it on the ground where debris could impede the system.
Reinforced cantilever gates engineered to resist high wind conditions are also available. Rapid can work with you to find custom solutions as well. If your property has unique dimensions or unusual requirements, our experts can assess the property and suggest a course of action that meets your security and vehicle access needs.
Your cantilever gate can work within a larger access control plan with various options for operation and access. You can have security personnel operate the gate or you can select from a variety of automatic access options like RFID, key cards, illuminated keypads, mobile phone access, and more.
Rapid Automatic offers a lifetime warranty on all workmanship and a 24 month warranty period for all equipment installed. Get in touch with us today discuss supply, installation, and maintenance.
When Rapid visits your site to discuss these options, we can also show you how pedestrian access to your property can be integrated into the plan as well if needed.